Exhibitor List
admin
2019-05-15T10:03:22+00:00
JDA Aviation Technology Solutions
Qatar

JDA Aviation Technology Solutions, established in 1994, provides safety, certification and compliance services for the aviation industry worldwide. JDA supports air carriers, maintenance facilities, airports, aviation authorities, aircraft and component manufacturers with certification, safety management systems and system integration. JDA has supported RTA with the Autonomous Aerial Taxi project since March 2017.
Website
Surface mobility
Qatar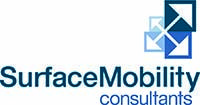 Surface Mobility Consultants is a UAE founded, Dubai based consultancy firm, providing specialized niche consultancy services in the field of transportation, focusing on Smart Mobility, Big Data, and Emerging / Disruptive Technologies. We help our clients prepare for the future of mobility through our local knowledge and our international experience.
Website
STARTUPS
Parkilo
Qatar

Parklio is a smart access company. Our flag ship product, the Parklio barrier, prevents unauthorized parking and simultaneously enable real time parking place reservation. However, the rest of our systems (software and hardware) and platform will not only control parking, but can also be integrated with other autonomous systems.
Website
Sunovatech
Qatar